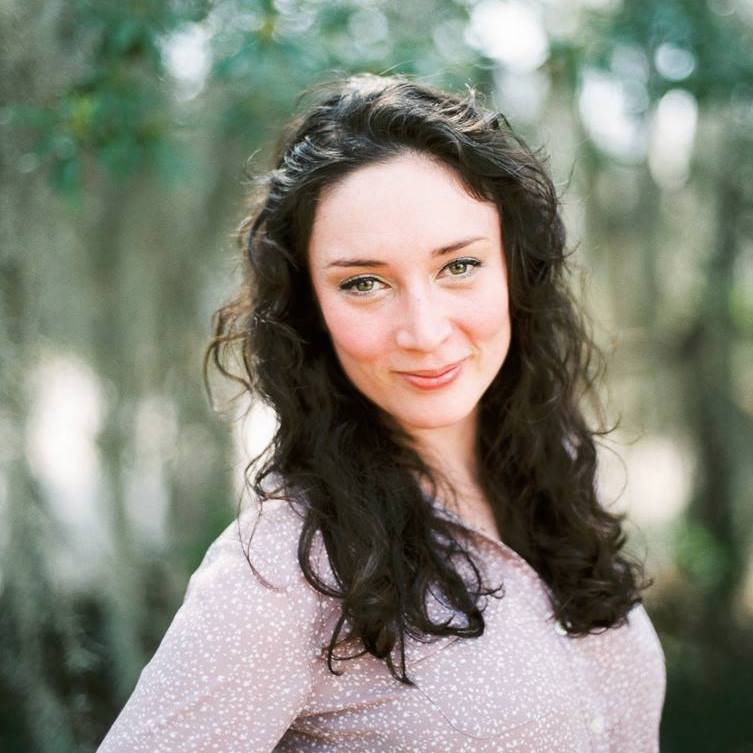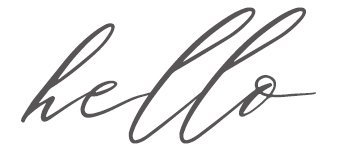 My approach is simple – I love to capture love, and I want to provide you with imagery that you will cherish forever.
I am so happy that you have connected with my work! From your wedding day to your family portraits and all of the celebrations in between, I am ready to travel near and far to tell your story. Photographs create tangible memories that freeze time, and I would be honored to document those special moments in your life.
My approach is simple – I love to capture love, and I want to provide you with imagery that you will cherish forever. I strive to create images that are classically beautiful and romantic so that they will withstand the test of time. My work has been described as colorful, emotional, authentic, and light-filled and during your session, I will style details, photograph candid moments, and guide you into the perfect light for portraits. I create art with my lens and I design custom collections and keepsakes for your family to enjoy. I love connecting with my clients learning about their personalities, and how they interact with one another as this translates into the imagery I create so that I am able to capture those genuine moments. Influenced by my architectural and design background, my method is both photojournalistic and editorial with a classic feel and attention to detail, giving my clients the opportunity to relive their favorite celebrations time after time. I consider myself both an artist and an art director by using my camera as a tool to paint your portraits with light and to tell your story the way I see it through my lens. 
I am honored to say that my work has been featured in national publications; including The New York Times, Martha Stewart Weddings, The Knot, Style Me Pretty, Grey Likes Weddings, Glamour, Inspired By This, Burgh Brides, Trendy Bride Magazine, and many more.
When I am not photographing clients, you can find me spending time with my wonderful husband and our rescue puppy in our old but newly renovated home in Pittsburgh, PA, getting my sweat on at Solidcore, and enjoying a big cup of coffee. I have been fortunate enough to travel the world, and continue to do so for both work and play. No wedding or portrait session is too far! I'm am also on the board of a local Pittsburgh Non-Profit, One Day To Remember, helping to provide a special day for children of a parent suffering from a life-limiting illness.
Photography is my passion, and I hope to share this passion with you. I look forward to meeting you!
Lauren Renee
I knew exactly what I wanted when I began my research for wedding photographers. I wanted a beautiful, bright, light, and classic look that would not be extremely over edited or too cliché. I happened to stumble on Lauren's Instagram one day while scrolling through the explore page. I believe it had to be fate! I instantly fell in love and every single picture was everything I had dreamed up for my own pictures! Once contacting Lauren, I had fallen in love with her too! From our first meeting up until the wedding day, we hit the jackpot. Lauren is so genuine, honest, determined, and her professionalism is one that is so hard to find. She was willing to meet at any point throughout the planning process, extremely accessible to contact, and truly was a wealth of knowledge!
Marikate B
I can't say enough positive things about working with Lauren!! We got AMAZING photos and met a truly wonderful and kind person all in one. I cried when I saw the photos, they were so beautiful and timeless. You will not regret working with her. She is incredibly fun and made us super comfortable when taking our photos. I would definitely recommend doing your engagement photos with her as well because she teaches you so much about posing and being in front of the camera. She was also really responsive and gave me great advice when planning out the details of the day and wanted to make sure she captured the things most important to us. If you want high quality photos, you have to commit to the investment and it was the best money I spent on our wedding!!
Anna S
Working with Lauren was an absolute dream from Day 1. We first spoke as I was in the very early stages of my research on photographers. After loving her website and our first call together I knew I didn't need to look any further. For our engagement photos Lauren went above and beyond. She was more than willing to travel 5 hours out of state so that we could have our session on our alma mater's campus, making it such a meaningful and romantic shoot for us. On top of that, she quickly got us gorgeous proofs to use for our Save the Date and even helped me with outfit advice leading up to our session. In the months before our wedding Lauren was always quick to respond to any questions we had and also provided tons of helpful information so that we felt organized and ready. Everything from extended family shots to the smallest detail shots like the all-important wedding accessories were covered in her provided lists and then captured the day of. Lauren came to my parents' house where the bridal party was getting ready and it truly felt like she was another one of my friends helping me get ready. She was so much more than a photographer but a friend and supporter!
Jillian L
I don't even know where to begin with writing this review for Lauren because she is just that amazing. We spoke with a few photographers before choosing one for our wedding, and after speaking with Lauren, she was the obvious choice. Her style of photography matched perfectly with what I wanted in a photographer and she was so fun to talk to! She was extremely organized throughout the entire process and very easy to communicate with. She had excellent ideas for locations for engagement pictures and our bridal party pictures, and made every experience with her so much fun and natural! We always felt ourselves when working with her and she really listened to what we wanted on our wedding day. We had such a fun day when we took our engagement pictures and LOVED each and every one of those pictures so much that it made picking out our photo for the save the date that much harder!
Carlie M
We have admired Lauren's work for some time and were so excited to be able to do our engagement photo shoot with her. We were not sure how to prepare for the experience but received a thorough email from Lauren the week before our shoot with a guide containing answers to every question we had and even ones we did not think of. This made us feel so much more prepared and less stressed on the day of the shoot. Lauren made herself available at a time and place that was both convenient for us and that she knew would provide a beautiful backdrop and optimal lighting. She was energetic, and excited and she immediately put us at ease. Her confidence and easy to follow direction throughout the shoot made it so that we never felt awkward, uncomfortable, or unsure of ourselves. The experience was truly fun and the laughter and happiness she captured in our photos was genuine. It was clear that Lauren knew exactly what she was doing at all stages of the process and her experience was apparent throughout. A couple of days later, Lauren sent us some preview photos from the shoot and we absolutely fell in love with them. Everything about our engagement photos is beautiful. They made us feel even more excited about our upcoming wedding and our future together. Along with our family, we will cherish these photos for the rest of our lives and we will forever remain grateful to Lauren for capturing this special time in our lives and for the wonderful experience we had with her.
Maria D
Lauren is amazing!! She has photographed two weddings for my family so far, and we could not be happier with her work. Her work really speaks for itself. Her images are beautiful. She is organized, professional and pays attention to detail. She made the experience one that was easy and enjoyable and made us feel so comfortable. We enjoyed working with her, and hope that she will be able to capture photos for our family in the future!
Marisa B
I worked with Lauren on a few other shoots past our wedding day and she made every experience absolutely amazing. She was patient with us, but also made every shoot SO MUCH FUN. Additionally and probably the biggest call out is our wedding day. It rained the entire day and Lauren made the experience unforgettable in the best way. Not to mention our photos turned out so unique and beautiful. Its important to feel comfortable with your photographer and I can confidently say every experience was very comfortable and enjoyable. We not only have great pictures to reflect back on from our journey, but also made a great friend in the process 🙂
Bettina P
We spent a lot of time looking for a photographer whose images were timeless -- not kitschy or saccharine or over-edited. We were looking for someone who could capture us and our families realistically and beautifully -- in a way that we'd be proud to share for generations to come. If you want the same thing, look no further. Lauren is an absolute professional, undeniably talented, and beyond helpful from start to finish. She was the best vendor we worked with, and exceeded our expectations at every turn.
Sarah S
As featured on national print and online publications